Storage silo for grain
Here is small set of pictures how I spend summer vacation 2014. :-)
Package. Funny how they can fit whole thing in one pallet: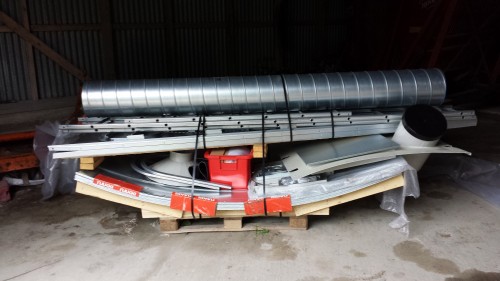 Holes drilled. Some pilar molds in place: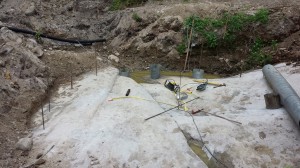 Using silo parts as mold for first concrete pour. Doing only half circle.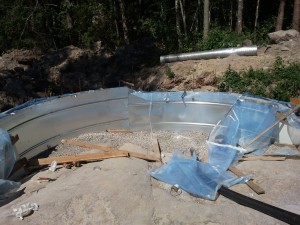 First concrete is hardened. More pillar molds added. Inside is partly filled with crushed stone: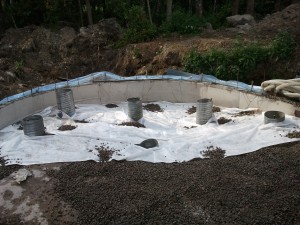 Final mold finnished. Inside is filled with crushed stone (finer grade). Rebar created. Ready for second concrete pour: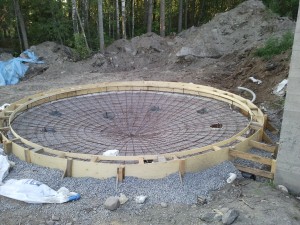 Second concrete is hardened. First round and ceiling finished: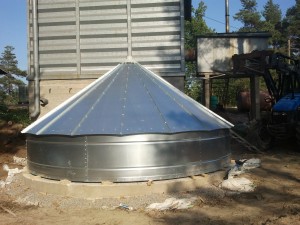 At full height. Still needing way for filling and some final touch.